Seasonal Historic Interpreter - May to September
Each spring, Historic Dunvegan looks for dynamic individuals to work with a small team to learn about Alberta's history and develop skills in presenting this information to schoolchildren and drop-in visitors of all ages and backgrounds, while assisting the Program Coordinator with the daily operations of the site. Specific duties include, but are not limited to:
Interpreting the site themes of Indigenous, Fur Trade, and Mission history through guided tours of historic buildings to visitors

Planning and presenting activities such as crafts and games to visitors

Providing front-line customer service and information to visitors

Planning and presenting special events

Completing transactions and sales of admissions and gift shop items within a point-of-sale system

Completing day-to-day administration, including accurately maintaining daily cash and transaction reports

Assisting with gift shop management, including maintaining displays and inventory

Maintaining the cleanliness of the Visitor Centre and historic buildings, including sweeping, light dusting, rodent removal, etc.
Job specific training is provided prior to site opening.
Qualifications
Successful candidates for the position will:
Provide proof of Standard First Aid certification that is current through the season (paid for by candidate and obtained on candidate's own time)

Provide a current criminal record check

Be able to get themselves to and from the site each day they work

A Class 5 Driver's License is an asset, and a Driver's Abstract may be requested

Abide by and be directed by Alberta Government policies, procedures, and directives including the Code of Conduct and Ethics for the Public Service of Alberta and Respectful Workplace policy

Be able to learn large amounts of information quickly and be able to confidently speak and work with a range of audiences from varying backgrounds and ages

Work collaboratively as a member of a small workplace team

Have proficient communication, organizational, and creativity skills

Be able to stand and walk for extended periods, as well as lift and carry moderate loads (fire wood, plastic totes, chairs, etc.)

Have a basic understanding of the history of Alberta

Some post-secondary education and/or experience in Historic Interpretation, Education, Drama, Canadian History, or Aboriginal Studies is an asset

Previous experience in customer service, working with children and/or seniors, fluency in French or any second language, and heritage skills (ie., beadwork, finger weaving, playing an instrument,  etc.) are also assets
Salary & Compensation
Wage rate: Interpreter $19.51/hr - $23.56/hr (under review)
This is a full time (36.25 hours per week), seasonal position. Interpreters generally work Wednesdays though Sundays, with Mondays and Tuesdays as days of rest. Work hours are 9:15am-5:30pm, with a one-hour unpaid lunch break. Weekend work is required.
This is a Bargaining Unit position covered under the Collective Agreement between the Government of Alberta and the Alberta Union of Provincial Employees representing Subsidiary #001.  
How to Apply
Stay tuned for further information on submitting your application for the 2024 season!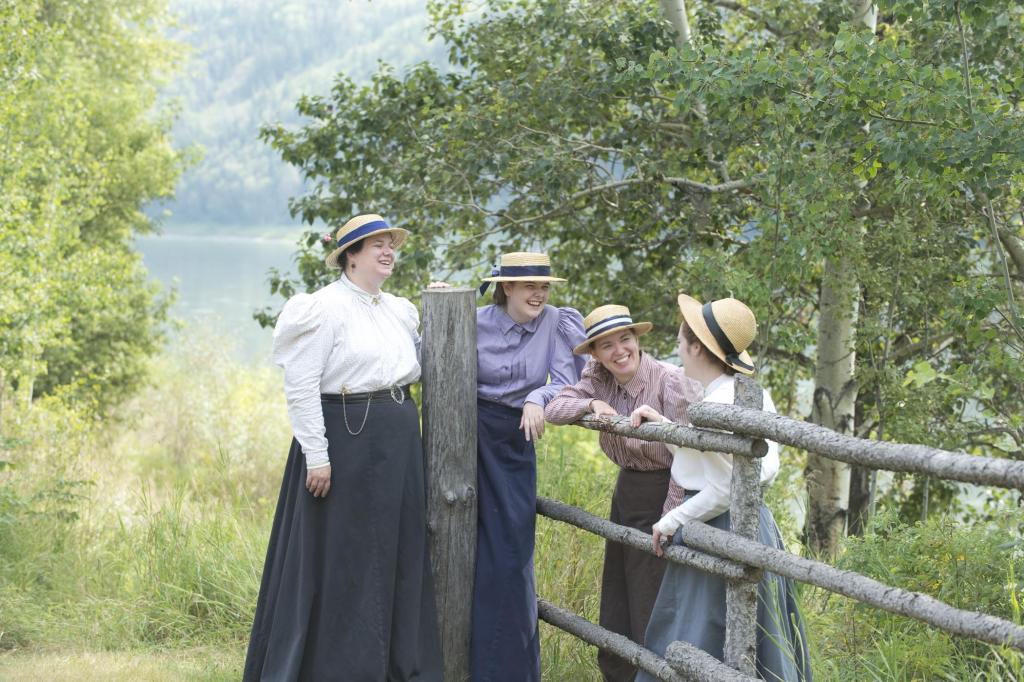 Contact
Program Coordinator